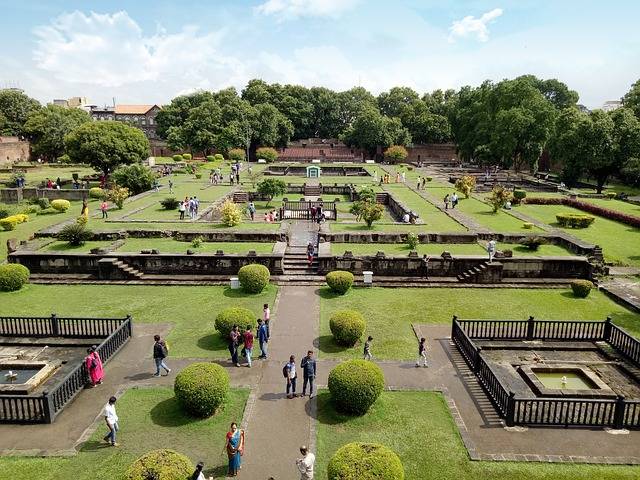 Every city is known for the people, places, foods, and experiences that one can enjoy there. If you are new to the city of Pune or even if you have lived here for a while there must be some places you are still yet to discover and explore.
We bring to you some extraordinary, lesser known places from around the city, the Life in Pune that you must visit at least once to get a taste of the vibrant, diverse, and rich culture the city is rooted in.
Once you have checked off from your list the popularly known spots, restaurants, and things to do in the city, be sure to check out these fabulous places that will leave you wondering where they had been all your life!
Watching movies transports us to places we have never been to before. It allows us a visceral escape albeit temporarily from the humdrum of our daily lives. Movies allow us a view to a wider world, expanding our minds, and shaping our worldview. For such a sensorial act it is only fit that the experience be grand as well.
Lost the Plot, Pune's first and only Rooftop Cinema is the perfect place for such an experience.
The casual, warm, intimate, and quirky ambience complete with complete access to the starry night sky, makes movie watching here a complete treat. With every screening Lost the Plot aims to bring to their audiences a unique experience to create an enriching film culture.
Along with being the only open-air cinema in the city, this venue is a vibrant platform for other forms of art such as poetry, drama, and music.
Location: Rasta Café Baner, Balewadi High Street, and Monalisa Kalagram Koregaon Park
Music is to the soul what books are to the mind. Like love, music too knows no boundaries of race, age, and geography. The Poona Music Society organizes concerts by the finest musicians from all over the world.
Run by a group of volunteers, this society collaborates with artists all over India and the world to promote and increase the appreciation of good music.
From instrumental and vocal solos to jazz, all forms and genres of world class music can be enjoyed here. Lectures, workshops, and master classes are also conducted by the society.
Location: Mazda Hall, Dastur School, Camp
Communities help people come together to connect and engage on mutual interests and issues.
With the increase in technology in all aspects of our lives and the decrease in the human touch and element in most areas, the need for communities where people can share, support, and inspire each other is even greater.
Also Read: Looking For Pet-Friendly Fun In City?
Founded in 2012 with this intention, The Loft Forum is a space where people are free to share their experiences and stories, while gaining a sense of belonging and respect for fellow human beings.
This community makes for a brilliant center to attend lectures, book readings, workshops, discussions, documentary screenings, live performances, and storytelling sessions.
Location: Bottee Street, Camp
Now that you know of these treasures around the city, what are you waiting for? Embark on your journey of cultural appreciation and exploration of Pune!