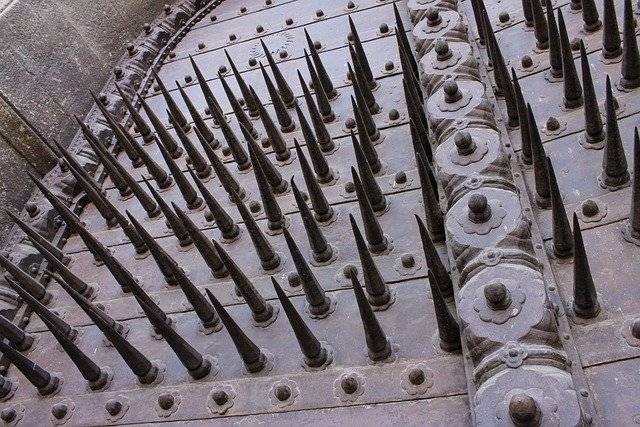 Pune is said to be a city that consists of well educated, friendly people that seem to be largely focusing on improving and expanding their outreach.
Although there seems to be a lot negative talk there are plenty of things which make Pune the place that is today.
Also Read: Experience Pune Like Never Before.
The Place Pune seems to have a lot to offer in terms of pleasant weather, great food, and abundant opportunities.
People tend to find negative things when they haven't taken the time to understand it
There are many negative things that people seem to have to say about Pune.
Let's go through some of the things people say so that they can be better understood:
1.People in Pune seem to be largely focused on their Marathi culture:
This isn't true because they are adopting new cultures just like other cities.
There are some festivals that they prefer to celebrate in the traditional way and there's nothing wrong with remembering and appreciating your roots.
2.People are rather snobbish and reserved with bad attitudes:
There are cities where people are very friendly and always ready to help but since the literacy rate is higher in Pune that may contribute to them being wary and reserved when it comes to new people.
But that's just how people grow when they gain more knowledge, they become aware of what's good and they prepare for what bad may happen.
3.There aren't enough opportunities in Pune and people's lives become stagnant:
There are plenty of opportunities in Pune and it even has some of the best colleges in Maharashtra.
It is also a place where there is a massive growth in the IT sector.
4.The shops and businesses close in the afternoons for their afternoon nap:
That used to happen before and still happens in some of the areas outside the city but it is rare and although shops do open a little late in the mornings they only have a short lunch break after 11:00 am.
Life in Pune might be a bit relaxed as compared to the fast-paced cities but that doesn't mean that it is lacking anything.
The weather is usually quite predictable and there are food places in Pune that have earned spots in articles where they say that there are some food items that must be eaten before you die.
Pune city is expanding along with its traffic. The roads have improved greatly and subways have been introduced.
Also you guys must be aware about our new pride of the city "Metro" project introduced.
Yes Punekar Mandali will experience the Metro rides. The interesting thing about the Metro stations are it is designed as per city's cultural and historical themes.
There are many routes of Metro designed for commuters in various parts of city.
Route Status Credit: TheMetroRailguy.com
Hallyway 1– Pimpri Chichwad to Swargate a strech of 16.589kms with 5Km underground and 11.5Km elevated, comprehending 15 stations .
1.Length: 16.589 km
2.Type: Elevated & Underground
3.Elevated: PCMC – Range Hills Ramp: 11.570 km, 9 stations
4.Underground: Range Hills Ramp – Swargate: 5.019 km, 6 stations
5.Depot: Range Hills (13.27 hectares)
6.Number of Stations: 14
7.Station Names: PCMC, Tukaram Nagar, Bhosari, Kasarwadi, Fugewadi, Dapodi, Bopodi, Khadki, Range Hill, Shivaji Nagar, Civil Court, Budhwar Peth, Mandai, Swargate
Hallyway 2– Vanaz to Ramwadi, a strech of 14.665 Km elevated with 16 stations.
1.Length: 14.665 km
2.Type: Elevated
3.Depot: Kothrud (12 hectares)
4.Number of Stations: 16
5.Station Names: Vanaz, Anand Nagar, Ideal Colony, Nal Stop, Garware College, Deccan Gymkhana, Sambhaji Park, PMC, Civil Court, Mangalwar Peth, Pune Railway Station, Ruby Clinic, Bund Garden, Yerawada, Kalyani Nagar, Ramwadi
Hallway-3 Hinjewadi to Civil Court
1.Length: 23.33 km
2.Type: Elevated
3.Depot: Maan Village (20 hectares)
4.Number of Stations: 23
5.Station Names: Megapolis Circle, Embassy Quadron Business Park, Dohler, Infosys Phase II, Wipro Phase II, Pall India, Shivaji Chowk, Hinjewadi, Wakad Chowk, Balewadi Stadium, NICMAR, Ram Nagar, Laxmi Nagar, Balewadi Phata, Baner Gaon, Baner, Krushi Anusadhan, Sakal Nagar, University, R.B.I., Agriculture College, Shivaji Nagar and Civil Court.
Well we hope it to soon get started as will be experiencing Pune much more better and outstrip.