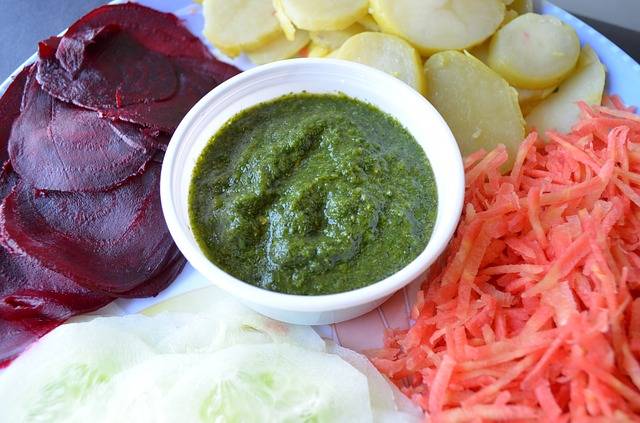 As being Indian, our food is extremely prepared well and quite famous in the world. Especially masale. The herbs and spices which are used to flavour foods that comes from the root, stem, seed and the leafy green part of a plant makes the food more tastier. In throughout world India is the only country who use maximum number of herbs and spices in the food.
If you keenly observe, most people love biryani as their favourite food. It tastes different and amazing compared to overall other food.
Biryani is not just a dish it is just a marvel that does not happen everyday. Biryani is also called as foods of God.
But have you ever observed what make Biryani more better when you have along with if… I mean with Misal-Pav the Onion, with Pani-puri the end game with masala puri, like wise Biryani with coconut chutney (Nariyal Chutney). There are several chutney recipe from south Indian cuisine which is also used for Idli-wada, dosa dishes.
North Indian people have raita with Biryani which also tastes amazing, but south Indian have biryani with coconut chutney. Thanks to our varied people and cuisine in India where we foody people get to taste different items.
I will share you the short recipe of Coconut chutney which is easy to prepare and takes less time. Give a try.
Components:
1.Coconut
2.Green chilli (4)
3.Garlic (1)
4.Coriander Leaves (few)
5.Salt (As per your taste)
6.Roasted Chana dal (25gm)
7.Lemon (1)
8.Half glass of water.
9.Onion (2)
Citation:
Use copra our dry coconut to make chutney.
Combine all above components in mixi add some water and grind them well. Grind the mixture till it becomes thick paste. Now pour the whole mixture in the bowl.
Now extract the lemon juice and mix it with mixture in the bowl. Chop the onions into micro pieces and spread it all over the top of the mixture. Your coconut chutney is ready.
This is the smallest ever and quick process to prepare it instantly.
Tip:
Use fried garam or bhuna chana it adds a thick texture and a nutty aroma to the coconut chutney.
The coconut chutney is to be consumed fresh or either you can store it in refrigerator. Avoid keeping in heat temperature as it get spoils quickly.
Thank you.