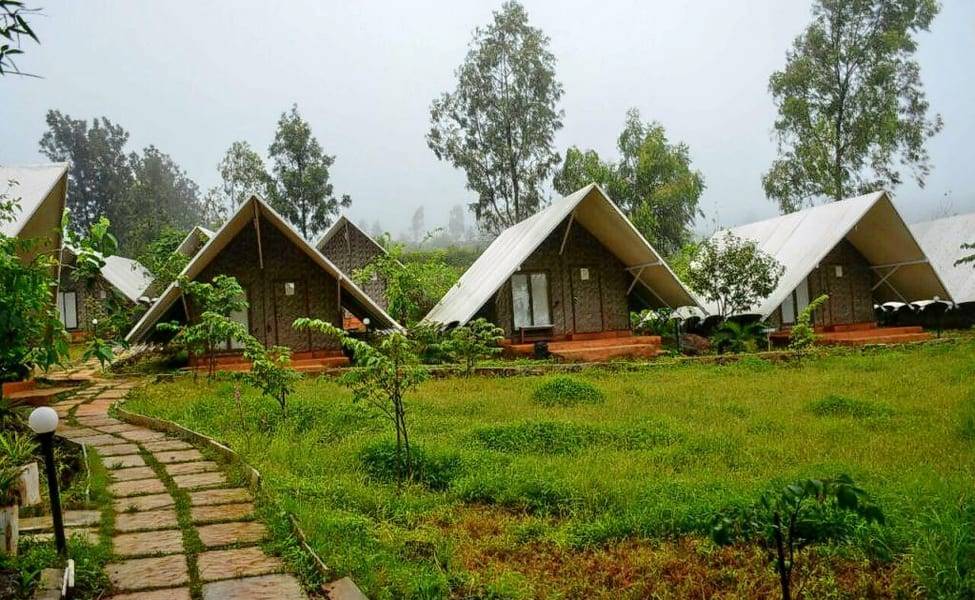 Panchgani originally known as Paachgani is one of the serene places on earth where tourist can enjoy with the amity of family and friends. The beautiful hill station is located in the Satara district of Maharashtra.
There are 2 more hill station surrounded by Panchgani, it is VAI and Mahabaleshwar. Coolest places in Maharashtra to visit. Tourist from Pune, Mumbai, Kolhapur visit in large number to these places round the year. There are diverse resorts and bungalows with amazing view that will leave you bewitching.
Distance between Panchgani to Pune Railway Station
NH-4 Road Journey
Panchgani is located 110 Kms away from Pune. It is 101 km till the entry point of Pune name Katraj and there after a 9kms distance to Pune Station. The city directions from Katraj to Pune station would be like…
Katraj – Market Yard – Swargate – Under Bridge 7 Loves Chowk – Take a Left – Pune Station.
The Mumbai Bangalore highway is considered as on of the busiest route.
If you start from Panchagani to Pune Nh4 highway by car, you need to travel till Vai-Surur exit road. Take a left turn and you are on your way to Pune national highway (NH4).
Tourist who prefers to travel by bus has a very good recurrence in Panchgani Pune route. The Maharashtra State Road Transport Corporation (MSRTC) dispense regular ordinary bus service. MSRTC also has AC buses running in this route under the banner "Shivshahi" Nashik Panchagani buses are also very active in this route.
You can get down at Swargate bus stand or Shivaji nagar bus stand and make Ola or Uber ride to Pune Station or Auto are handy free to the Pune Railway station. You can commute through local buses in Pune to reach Pune station.
By Train
Panchgani by train can be little pique as Panchagani hill station doesn't owe railway route. The nearby railway station you can opt is Wathar railway station located around 60kms. The route serves lot of train to Pune and Mumbai. Buses and prepaid taxis are available to travel Wathar railway station. Very few people travel by train through Wathar railway station, maximum crowd opt, by road journey.
Here are some espy of Panchagani for Hill station adorers
The Beauty Prong Of Panchgani – Table Land
Have you ever pondered about enjoying in desolated land? Yes, it's possible. Let's discuss.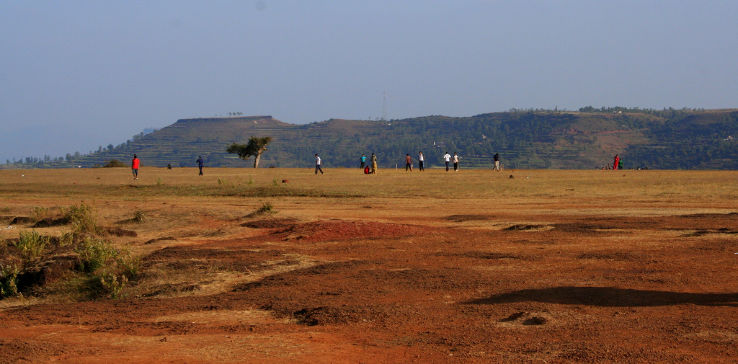 Asia's largest mountain-top Table land is 98-acre flat plateau that forms Panchgani's highest point. Table Land has alluring views of sunrise and sunset with the views of fascinating valleys and mountains.
The adventure adorer can play their favourite game of para gliding with amazing view of second largest plateau in the entire Asia surrounded by hills. Apart from these activities you can also indulge in Horse rides, Buggy rides, and Camel rides.
Lot of people come here for mountaineering, rock climbing and trekking. Tourist can also have breath taking aerial look of two famous caves Devil's Kitchen and Rajpuri caves. Many Bollywood films and serials are shot at Table Land.
The Saga of Paachgani
The arise of Paachgani was under the British rule as summer place under the supervision of Lord John Chesson in the 1860s. Panchgani was developed keeping in mind of seclusion place as the weather remained chilled round the year.
Lord Chesson along with Rustomji Dubash did the survey of this hills in this region and decided to originate the name of this area with preference of villages Dandeghar, Godavali, Ambral, Khingar, and Taighat and led to the formation of name Paachgani which means land between villages.
Chesson contributed enormously in the development of infrastructure of Panchagani. He whipped up the traders of various segment like Tailors, Dhobis, Butchers, Vegetable vendors, Construction builders to do business and settle over there. Planting plant species in Panchagani from the western world, Chesson was accredited with it.
Education in Panchgani
The education system started in 1890 in Panchgani. The first school was Kimmins High School. It was started for European boys and girls.
With the emerging education popularity in India many boarding schools have been setup in Panchagani by International schools in India. Many Bollywood movies shot in the boarding school which exhibits environment of the hill station, since have developed many keen interest in Panchagani boarding schools.
In Panchagani education system, various university are affiliated to the curricula of ICSE, IGCSE, CBSE, IB, and Maharashtra State Board. At the British era the schools were affiliated to England's Cambridge University.
Some of the Eminent Schools in Panchagani.
Silverdale High School.
Hill Range.
Oaks High School.
ST. Joseph's High School.
Kimmins High School.
New Era High School.
St. Peter's School
Famous personalities of Bollywood Industry are alumni of Panchagani Boarding school. One of the reasons behind getting boom to boarding school of Panchgani are the star kids studying.
Zeenat Aman, Nutan, Reita Faria where alumni of New Era high school Panchagani.
Kajol and her mother Tanuja were alumni of St. Joseph Convent School
Twinkle Khanna and Rinki Khanna were alumni of New Era high school.
Suniel Shetty have also been the alumni of Panchgani Boarding school
Panchgani remains close to the Mumbai and Pune where you can do single day return journey.
Panchgani is one of the best places to visit near Pune.
Pic Credit: Thrillophilia.com