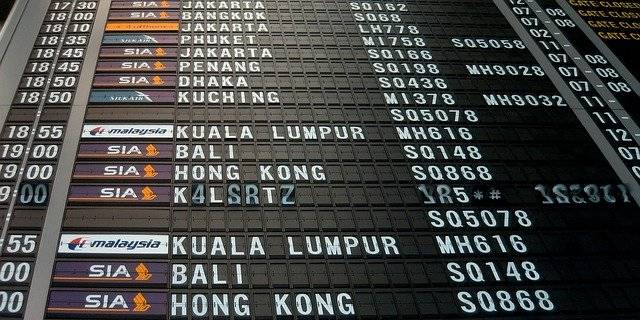 International Flights Ban Extended.
It's been more than almost 1.5 years the Air Industry has been deranged due to Covid 19 pandemic almost every means of transport, Eatery, Corporates, Business have been affected throughout the world.
Now Indian government has extended the ban on flights. Only limited flights have been allowed. Check the details.
Ban on International Flights Continues…
As the country continues to report a bulge in corona cases, India has decided to extend the ban on international flights.
Scheduled International passenger services were suspended since March 23, 2020, and the ban was going to lift on July 30, 2021, after a long 16-month gap.
The Directorate General of Civil Aviation (DGCA) indicated that international scheduled flights may be allowed on selected routes by the competent authority on a "case to case basis" in its circular. Special international flights were operating under Vande Bharat Mission since May 2020 and under bilateral 'air bubble' positioning with few nations from July 2020.
India Air Bubble Agreement with 26 countries.
In a fresh circular announced by the Director-General of Civil Aviation, cargo flights, and air bubble pacts flight with selected countries will continue to operate.
List of 28 countries that India has bilateral Air Bubble Agreement.
Afghanistan
Bahrain
Bangladesh
Bhutan
Canada
Ethiopia
France
Germany
Iraq
Japan
Kenya
Kuwait
Maldives
Nepal
Netherlands
Nigeria
Oman
Qatar
Rwanda
Seychelles
Tanzania
Ukraine
UAE
UK
Uzbekistan
US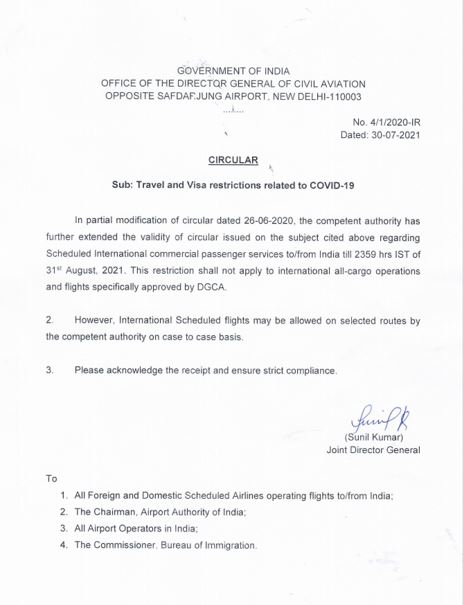 Several Countries that Restricted Travel to and from India.
In April several countries have put limits on travel to and from India due to a surge in corona cases in the country. Below is the list.
Bahrain
Australia
Bangladesh
Belgium
Cambodia
Canada
Cyprus
Czechia
Djibouti
France
Greece
Hong Kong
Indonesia
Iran
Israel
Italy
Japan
Kenya
Kuwait
Malaysia
Malawi
Nepal
New Zealand
Nigeria
Norway
Oman
Pakistan
Peru
Philippines
Saudi Arabia
Seychelles
Singapore
Sudan
Sri Lanka
Taiwan
Thailand
Turkey
UAE
UK
US
United States: The United States government has restricted travel from India from May citing high corona cases and multiple variants in the country. People who have stayed in India for the past 14 days were restricted to enter the US by the US government. While exemptions are made to American citizens, students, and delegates who are involved in the national interest.
United Kingdom: India has been listed in the red list of countries where corona cases are at their peak so Indians are barred from entering the UK. Only people who are UK citizens or have residential rights are allowed to enter the country.