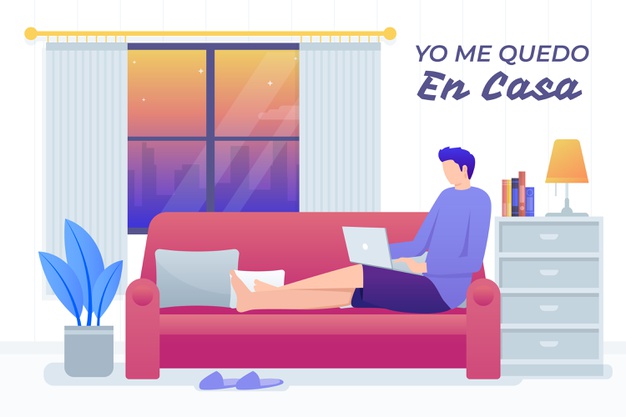 So the year 2020 is a mess, right? The COVID-19 has lasted almost half a year now and dramatically changed our lives. Much has already changed and many more things are expected to change in the coming future. Needless to say, our working habits are one of the many things that have changed due to COVID-19. From hour-long to and fro commuting to bed-to-desk commuting (or bed-to-bed commuting for some people).
From getting ready for work to wearing comfy pajamas for work; we are living in interesting times, my friends. But have you wondered what benefits you as well as your employer could gain if you could continue to WFH for most of your working days in this Covid-19? Let's jot some points down.
1. Less to no expenditure on commuting.
Let me share my commuting experience. I used to live in Pune while working for a software company. The office used to be 10-12 Kms from my place, and I used to commute on my scooter. Give and take my monthly expense was ₹2000 – ₹2500 on commuting itself. Well thanks to COVID-19, no commuting for a while now. No commuting == No Traffic Jams == No Pollution. Geez, we should be given the 'Best Citizen of India' Award.
2. Best suitable Work Environment.
I know work environments are supposed to make you feel good and increase your productivity but this doesn't cater to every single employee's needs. For instance, I don't like to sit in office chairs and work for a long time. I like to have flexible seating arrangements like bean bags; this way I could work for longer hours.
Likewise, others may have their comfort options while working, but employers don't look at individuals they think for entire organizations' needs as a whole. While working from home, you could make your desired one-time arrangement like buying your personal bean bag and be more effective while working.
3 "Don't kill my Vibes!"
There are always days where you decide you are going to tackle X number of tasks today and be done with them before the end of the day. But there happen some events that change your moods for e.g. quarrels with a stranger during your commute, boss's angry mood, etc. These events kill your good vibes and your day becomes unfruitful. While working from home you are kind of your own boss and you have control on most of your surroundings. Therefore no more vibe kills.I can't help but use this line… "My vibes are my vibes, none of your vibes".
4 Less distraction more engagement
Also, you may have a chatty colleague who bores you with their stories and experiences which you find less entertaining. Guess what, they are not going to bore you anymore. Yes they may interact with you via your organisations accepted communication platforms like Skype, Zoom, Teams, etc. but again you have the control and you can decide to pick their call or not.
#5 Saving a ton of time — Commuting, Meetings, lunches, other breaks
Needless to say, cutting out time in activities like commuting and long pointless meetings, you get to save a ton of time. You could utilise this time in relaxing or honing a new skill or spending time with your loved ones. While working from home you don't have to wait till you reach home to freshen up from tireful day and then relax. You just have to close down the laptop lid or turn off the monitor switch and your personal time starts from then and there.
6 No more expensive accommodations
The most expensive thing we millennials "dump" a chunk of your salaries in is our accommodations. We pay hefty amounts to stay in unnecessarily priced apartments/rooms in order to avoid longer commutes that could save our time. No wonder why we are a generation of debtors.
The best thing about WFH is that we could actually work from anywhere, a coffee joint, a restaurant, or the outskirts of a metropolitan city. WFH is just a phrase now which means working from any "internet-accessible place".
7 Reducing side effects of Globalization
Things started changing when Pune was being recognized as an IT hub. Lots of MNCs started developing their branches in Pune, which invited many IT professionals not only across Maharashtra but across India to migrate to Pune. The real estate prices started booming and local business started flourishing.
But, have you ever thought how difficult this made for the local government to provide basic necessities like food, water, electricity to the commoners. Hence, there have been frequent water shortages for the past few years now. While working from home not only we and our employers but also our local governments can be benefited from it.
Conclusion
Now the title of this post has "mostly" word in it. This is intentional. Not always WFH is fruitful from the business owners' perspective. There could be some important meetings which require physical interactions with the clients to say, leave a lasting impression and get them to sign the deal. Or there could be many reasons from an employer's point-of-view for you to be there at the office.
But this may hardly require a few days in a month which is still cost-effective. So, weighing the pros and cons we could conclude that WFH is the best thing we could take from this COVID-19 and we should continue this post-COVID period as well.