Travel
February 7
Stylish Car Maker Hyundai Offers 1.5 Lakh Discount On its Popular Cars.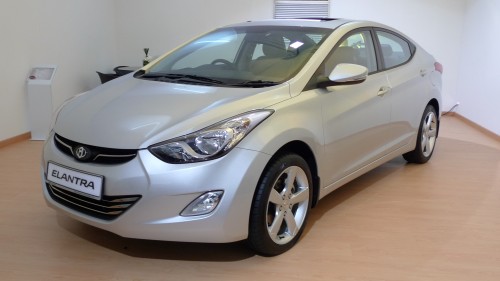 Indian car companies are showering heavy discounts in the automotive segment. The automotive industry is spreading love with its customers in the month of love season February.
As the world face Covid -19 situation, where every business was affected. Now every business entrepreneur is come up with the plan of action to boost the company sales. A good initiative by organizations to boost the economy in 2021.
In previous article we have shared how the largest car manufacturer in India Maruti Suzuki is offering heavy discounts in February in its various car segments.
Now one of the most stylish car maker Hyundai have come up with discounts in his 4 car segments.
Hyundai Grand i10 Nios, Hyundai Santro, Hyundai Elantra, Hyundai Kona Electric.
Let's Dive in what Hyundai is Offering.
Hyundai Elantra
Elantra is the most stylish car of Hyundai and with longest 6th generation history. The company is planning to launch its 7th generation in current year 2021 in the automobile market.
Elantra comes in with government automobile clings the BS-6 norm version. The auto car maker has made available both in Petrol and Diesel segment.
Elantra has 1.5L diesel engine which carries four cylinders, U2 CRDi same as what update Hyundai Verna has got. The engine has 113bhp at 4000 rpm and 250 Nm. The diesel car comes with 6 speed manual transmission in SX MT variant and Automatic six speed transmission in SX (O)
The south Korean Elantra has 2.0L with four-cylinder petrol engine producing 150bhp and a turbocharged 1.4L petrol which produce 128 bhp, and 1.6L GDI produces 205 bhp.
Elantra also has 1.6L diesel engine which produces 125bhp.
Elantra Diesel variant comes with a mileage of 22.7kmpl for Manual version and Automatic comes with 18.23kmpl. While petrol automatic comes with 14.62 kmpl and petrol manual comes with 14.59 kmpl.
Elantra has an discount offer of Rs. 1 lakh on its price.
Hyundai Kona Electric
Versatile and Powerful, the Hyundai Electric Kona will be the first electric SUV in India.  Kona is expected to launch in August 2021 in India. The face-lifted Kona Electric SUV is expected starting price at 23.75 lakh onwards.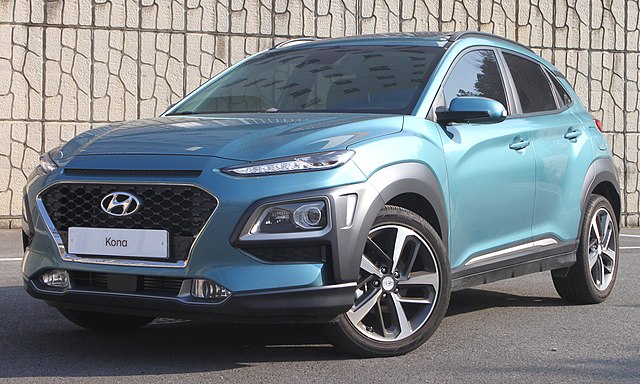 Kona electric has two battery packs. 64kwh and 39.2kwh. Both battery pack produce equal amount of torque 395Nm. The car is expected to run about 452Km per full charge as certified by ARAI.
The battery can be charged from 10 to 80 percent in 50 minutes using 100kW DC fast charger.
Electric Kona has 3 year/unlimited km warranty on the car and 8 year/ 1,60,000 km warranty for the battery pack.
The company is offering worth 1.5Lakhs discount on the car.
Hyundai Santro
This car needs no introduction as Santro is the India's family car with a 1086 cc engine and a mileage of 20.3 kmpl. The car is range in between Rs 4.67 Lakhs to 6.35 Lakhs  and that too now company is offering of  Rs. 50,000 discounts in the month of February.
Hyundai Grand i10 Nios
Grand i10 Nios has 13 manual variant transmission and has 4 Automatic transmission with 20.7 kmpl to 26.2 kmpl mileage. The Hyundai i10 Nios comes in 5 seating capacity.
Grand i10 Nios range in between Rs.5.19 lakh to 8.40 lakh. The car maker has announced discount offer up to Rs.70,000 on his head.   
History of Hyundai
Hyundai Motor Company is one of the top car companies in the world. It is a south Korean car company with its headquarters located in Seoul. Hyundai operates the world's largest integrated manufacturing facility in Ulsan, south Korea which has annual production capacity of 1.6 million units.
Hyundai vehicles are sold in 193 countries through 5,000 dealerships and showrooms that makes him world's best car. The company was founded by Chung Ju-Yung in 1967 with 1st model Cortina in association with Ford Motor company in 1968.
Pic credit: Paultan.org