Travel
February 11
Indian Railways to replace 3-Tier AC Train Coaches. Offers Aircraft-Style Luxury.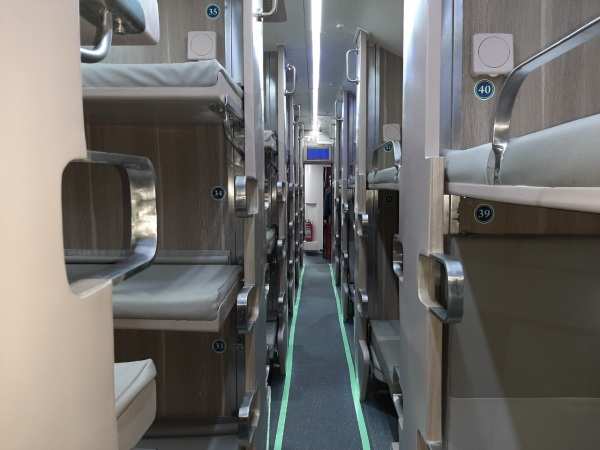 Indian Railways minister Piyush Goyal is refurbishing the Golden Quadrilateral with an goal to run the trains at the speed of 160 kmph.
Railway officials have stated that sleeper class coaches cannot run with a speed greater than 110kmph and hence there is need for Economy AC coaches which will replace sleeper class coaches in Express trains.
What new Indian Railway is Offering in updated Coaches?
Rail Coach Factory (RCF) Kapurthala has already executed a prototype Economy 3-tier AC coach with similar to aircraft-style comfort. The fares of the new AC coach would be expected to be higher than sleeper class ticket but will be normal than 3-tier AC tariff.
The new Economy AC coach has 83 berths as updated one compared to AC 3-tier coach which have currently 72 berths. This extra space coaches comes from moving the main electrical control below the train that is suspended from underside.
There are many new trait's included in new AC coach like AC vents and reading lights. Mr. Ravinder Gupta of RCF stated that marginal increase in manufacturing cost could match some more triats of the new coach with aircraft and luxury coaches.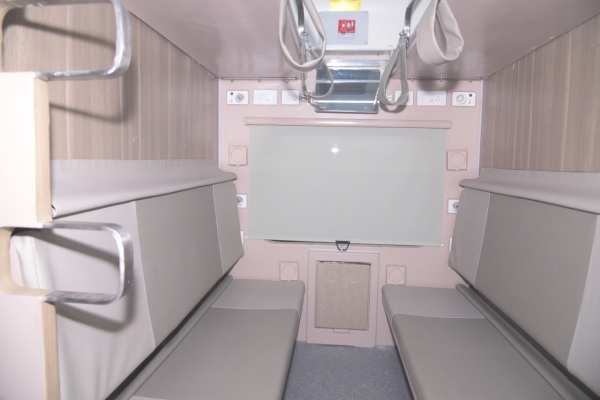 Let's Look at the New Aspects of the AC Coach
Modified stairs for climbing middle and top berths.
Personal lights for reading in each and every berth.
Fire proof berths with enhanced profits.
Irradiate lights near seats.
Snack table with side berth as well.
Personalised sockets for charging mobile phone. USB points included.
Personal AC vent for every berth.
83 berths, including 9 seats extra compared to 3 tier AC Coach.
Disabled friendly entry/exit and a single divyang-friendly toilet.
Testing of the Coaches
This prototype coaches will be tested by Research Design and Standards Organisations (RDSO). Upon the critiques further changes will be implement in the coaches.
The Railway committee has already inclined for manufacturing 100 Economic AC coaches within ongoing financial year and 148 upcoming in 2021-2022.
The new change has also inspired Railway Board by looking into the data provided by National Rail Plan that massive growth has been counted in AC category class where in between from 2010-11 to 2017-18. The maximum growth was for AC 3-Tier category with Compound Annual Growth Rate of 10.23%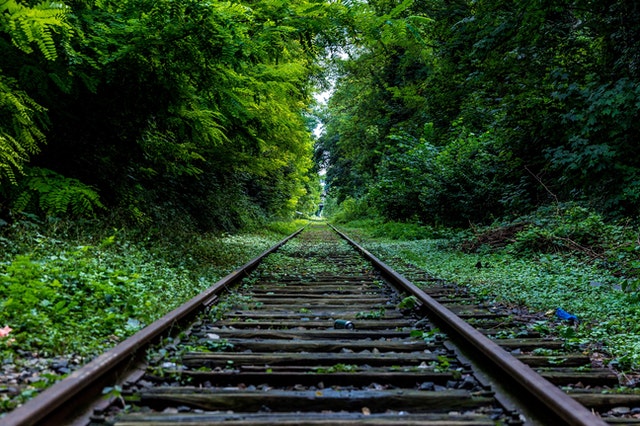 Freight Loading Records of Indian Railways in January 2021
The Ministry of Railway announced that it broke the own record of previous year of freight loading in January 2021. The previous year record of 119.74 MT of freight in March 2019 have surpassed to 119.79 MT in January 2021.
As per the statistics of Indian Railway in the month of February the freight loading was 30.54 million tonnes which comprise 13.61 MT of coal, 4.15 MT of Iron, 1.04 MT of food grains, 1.03 MT of Mineral Oil & 1.97 MT of Cement.
The exact reason was not revealed, but it can due to number of concessions and discounts added to customers by Indian Railways. It seems Indian Railways has utilized the opportunity of Covid-19 pandemic to enhance its service performance.
Indian Railway Travelers
Indian Railway is the fourth largest rail network in the world. Before the Covid-19 pandemic in the month of March 2019 there were 8.44 billion passengers traveling through the rail network and transported 1.23 billion tones of freight
The Indian Railways has planned of electrifying India's entire rail network by 2023-2024 and become a net-zero carbo emission engine by 2030.
Indian Railways suspended its passenger segment on March 22 midnight due to Corona virus pandemic. Now only some special trains are operative under Covid preventive norms.
Irctc ticket booking platform both website and App is in functioning to book the tickets. Below is the link you can book the tickets.
If you have any rail queries or want to check live stations you can visit National Train Enquiry System website. I have mentioned it below.