Travel
February 19
Experience Living in Tree House in Kolad near Pune.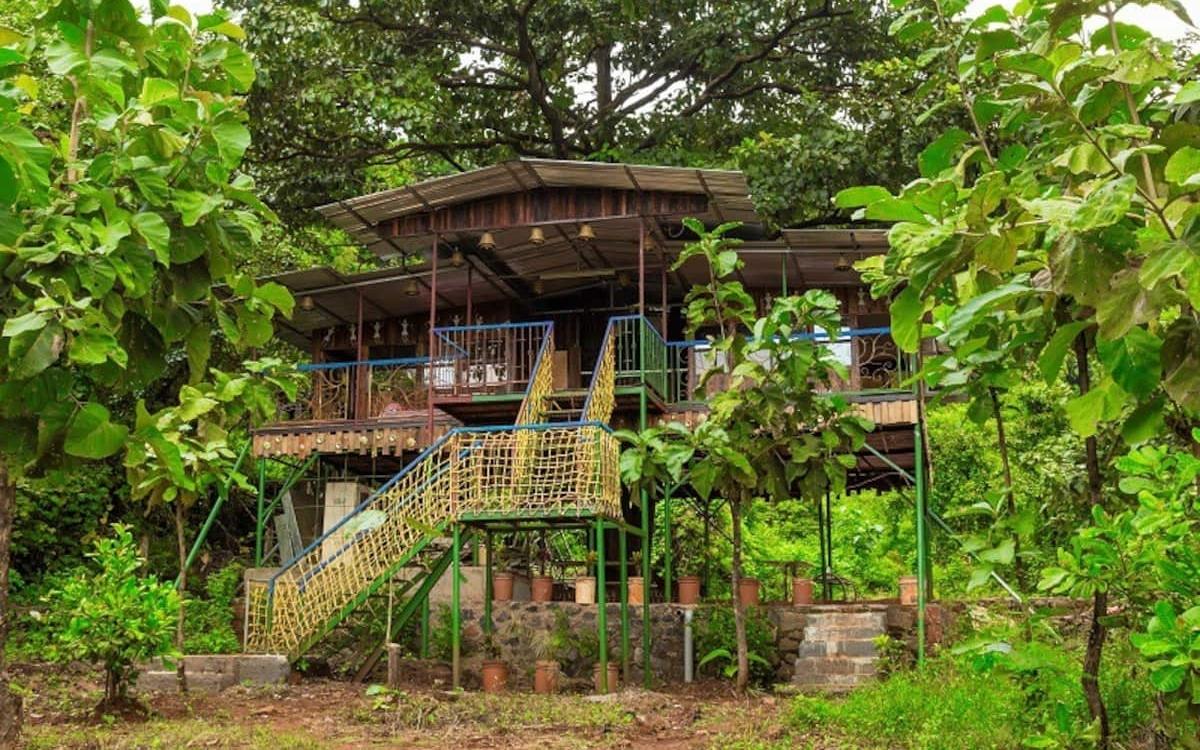 Getaway from the hustle and bustle of the city and enjoy this weekend in Kolad. Kolad is an emerging tourist destination near Pune. The place is among best river rafting terminus in Maharashtra. It is a whole long 12km rafting session.
Kolad is located in the Sahyadri mountain range in Raigad district of Maharashtra famous for its adventure and waterfall activities. It is one of the best tourist places to visit near Pune.
Trekking in Kolad during monsoon time is a special allure as the landscape remains covered under a green carpet. One of the major attractions in Kolad is Kundalika river, The Kunda Caves, Tamhini Falls, and Bhira Dam.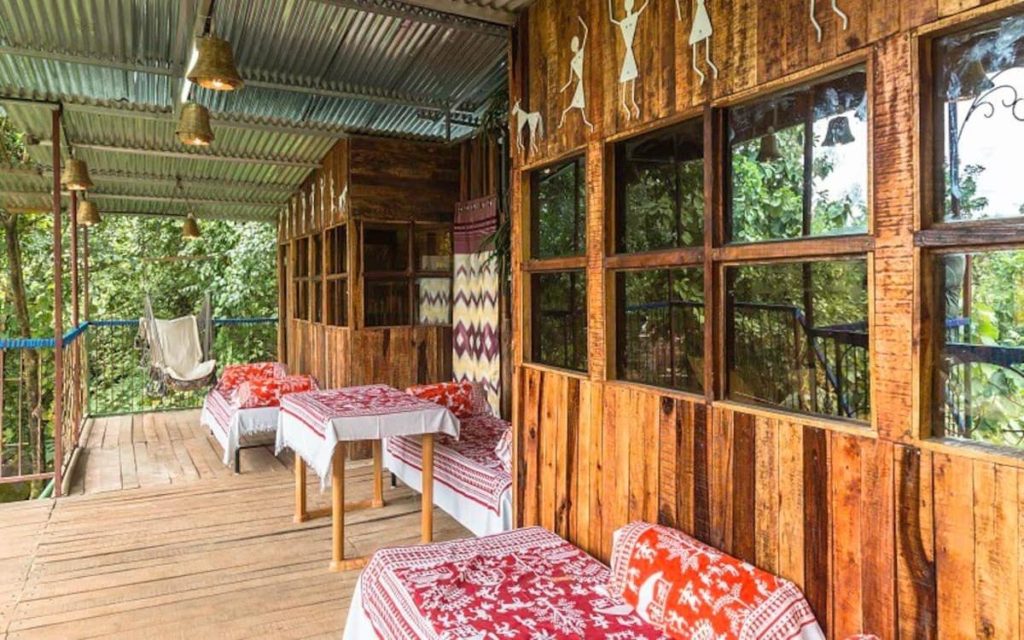 Among them Kundalika river is quite famous as it has the facility of staying in an actual treehouse. Yes, you all heard it right. On the banks of the Kundalika river you have homey treehouse which is a proper 1 BHK supercool treehouse. A different living experience for couples and family is awaiting if they got bored of the villas, resorts and hotels.
Enthralling Experience of Living in Tree House
The bedroom of the tree house can accommodate two queen size beds which makes a comfortable space for four people in it. The tree house is made of wood and stands on pole which is generally build at a height.
The idea of asylum, fully integrated with a mesmerizing view of nature and prerogative view which makes relax and enjoys almost by every age group of people. The tree houses are of all scales and convolution from a bit uplifted platform to highly complex structures.
One of the tree house I know in Kolad is amazing. The property owner offers breakfast included in tariff at the price of Rs.2,180 per night. Lunch and Dinner, you have to arrange yourself. There are couple of restaurants available nearby at affordable rates. The tree house is in middle of lush greenery and you can enjoy pleasant view of Kundalika river at the stay.
You can book you're the tree house here. Book
There are also resorts and cottages in Kolad which offers good service. People who love staying in Tents and Caravans are also available on rent. Even you have option of homestays.
Making of Tree House
If you are planning to build your own tree house. Consider some suggestion.
Choose the tree which is healthy, check whether it has illness, strong roots, and reached at its peak growth.
One of the strong trees include Maple tree, Oak tree, Fir tree, Beech and Hemlock tree.
Put the load over the base of the tree rather than one side.
If you plan to make a bigger one, consider putting weight on several trees.
Do not restrict the tree growth. Allow vent around branches that pierce the tree house.
If it passes through the floor allow two inch gap, and if it passes through roof allow three inch gap.
Avoid drilling of holes at a distance of less than 30 centimetres from each other.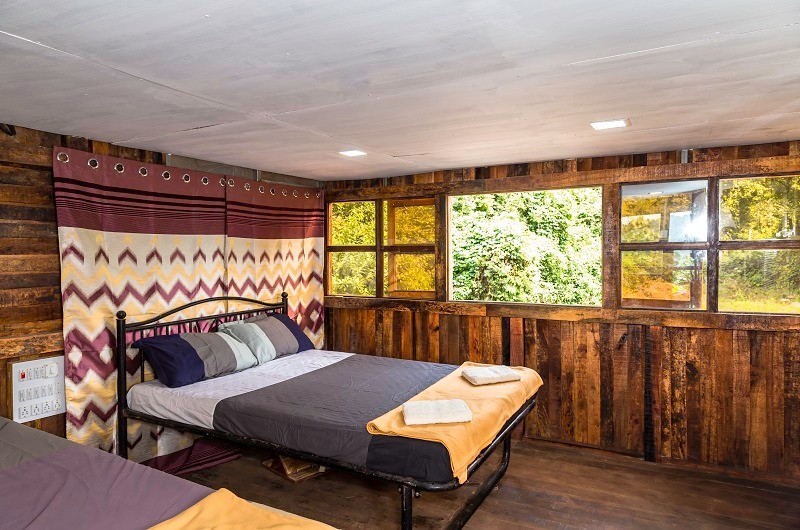 Some accessories needed for Tree House. You can order it online from Amazon.
Water Cannon.
Fire pole or slide
Trap Door
Ball launcher
Solar powered lights.
Folded benches and Tables
Six Best Tree Houses in Demand in India
Have a look on one of the best tree houses in India.
The Tree House Resort (Jaipur)
Tree House Hideaway Bandhavgarh (Nearest Jabalpur)
Manali Tree Houses Cottages (Manali)
Vythiri Tree House Wayanad (Kerala)
The Machan Lonavala (Pune)
Hornbill Tree House Resort (Dandeli)
The best visiting season to Kolad in Maharashtra is from January & February and then June to December. Plan your trip and experience some divergent than regular stay at travel places.